Building a website can be such a drag. Can you do affiliate marketing without a website?
Sure you can, but can you make good money that way? You've seen the big checks other affiliate marketers are bringing in, and you want to join their ranks.
Most training tells you to build a website, start a blog, and post links within your content. While that is a good strategy, that doesn't work for everyone. If you're not technically inclined, it might be difficult for you to build a website and keep motivated throughout the process.
In this article we will show you how to make money with affiliate marketing without a website.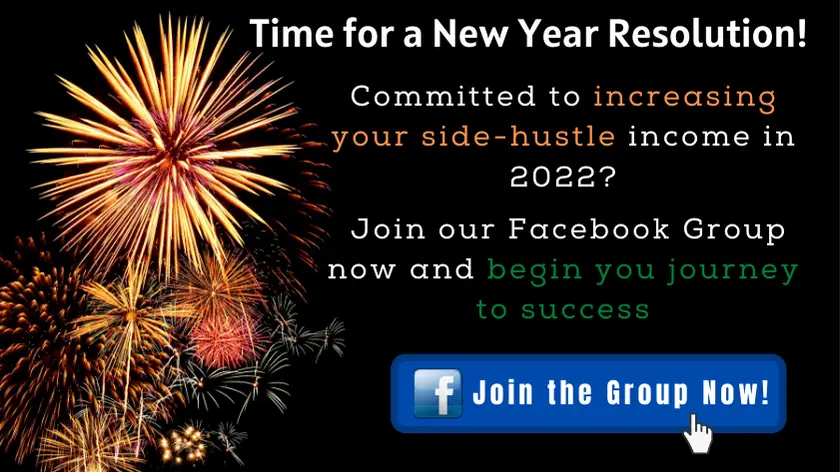 Find Affiliate Programs that Don't Require a Website
There are some affiliate programs that require you to have a website or they won't approve you to their program, including Amazon (they allow you to promote affiliate links without a website after you become an affiliate, but they have been known to require a website to join their affiliate program in the first place). Don't worry, there are plenty of great programs that don't care if you have a website or not. Just make sure you read the requirements before you apply for affiliate programs.
As more entrepreneurs see the value of working with affiliates, there are more and more programs becoming available.
Use Social Media to Get the Word Out
We already share about things we love on our social media profiles, so why not get paid to do it with affiliate marketing? You might have thought about this in the past but noticed that some affiliate links won't go through because Facebook or another platform has blocked them.
If other affiliates have acted in less than desirable ways on these platforms, you might have to figure out a workaround. You didn't do anything wrong, so why can't your affiliate link work?
The whole domain may be blocked from sharing on the social network of your choice. If you find this is the case, you can use PHP to cloak your affiliate link so the social media sites can't see which domain it is coming from and will allow you to post it. However, cloaking your affiliate link specifically to "trick" a social media site into thinking you're not an affiliate marketer using their platform for affiliate marketing or to promote affiliate products to earn money is never a good idea and may result in your account getting suspended or shut down.
Facebook
With 1.59 billion daily active users on Facebook, there are a lot of potential customers for the affiliate offers you're promoting. You can choose to post about the offers on your status, but you can also buy Facebook advertising to get the word out faster.
Use split testing when you're putting your ads together to make sure you are getting the highest conversion rates and showing the most profitable affiliate offers possible. We know it can be tedious, but split testing your ads can make a major difference.
Another way to promote on Facebook is through Facebook groups. Facebook groups are a safe place to promote your offers to people that are interested in what you're promoting.
Don't just add people to your group without their permission. You should have a way to bring people into your group through a question you ask on your status or through an ad, so you know they are "hot" (or at least "warm") prospects.
Tip: Facebook is another great place to post your affiliate marketing videos without a website.
Twitter
You can generate a lot of leads and get affiliate marketing sales right off Twitter if you're tweeting to the right audience. If you learn how to create relationships with your followers on Twitter, you can gain their trust. When you have your followers' trust, they won't think twice when you recommend an affiliate product that can help them.
Twitter is a place where you can find all types of people, so it doesn't matter who your audience is. They are most likely on Twitter tweeting or at least reading tweets.
Instagram
If you're great at posting pictures people can't get enough of, then Instagram is the perfect place for you to start as an affiliate marketer and campaigning for affiliate sales. When you're using Instagram, you should build your following for the long-term.
You might have heard of spammy follow and unfollow methods that get accounts closed down. That is not the way you want to grow your following. If you get people to follow you through following and unfollowing, they are very unlikely to be highly engaged with your content and share your photos with their friends.
When your followers are highly engaged, they are more likely to click on links you post.
"Wait a minute," you say, "we can't post links in our Instagram descriptions." Yes, you're right.
The workaround for not being able to post links in your Instagram descriptions is to say something like — "Want to learn more? Click the link in my bio @username to learn more about xyz".
Now you've made it easy for them to click back to your bio, and they know how to get right to the product or service that you're talking about.
Another pro hack is to use a service like Linktree so you can have multiple links on a page that you post in your bio. You might want to list various affiliate products at once, and this is the best way to do it.
Use YouTube to Get Eyes on Your Affiliate Links
If you aren't on YouTube, you've been missing out on an affiliate marketer's goldmine. The good news? You haven't missed out on the opportunity.
YouTube is the perfect place to get in front of people that are looking for solutions. You know that you go to YouTube to figure out everything: from how to choose the right golf clubs to learning which beard grooming products are the best.
Instead of being a consumer this time, you can be the one that is giving the advice and bringing in the bucks. It doesn't have to be hard when you're getting started with Affiliate Marketing on YouTube.
Do some simple keyword research by typing in potential keywords into the YouTube search bar. You'll likely see a few predictive phrases that pop up. You want to see if there is anything that works for your video, and then go look at what search results are already showing up.
When you're first getting started out, you don't have a lot of clout with YouTube. You want to build some clout by making videos that can rank for simple terms. Once Google sees that your channel is offering value to its users, you're going to have a much easier time ranking your videos high within YouTube.
Forums In Your Niche
There are forums for just about anything you can think of. Your breed of dog most likely has its own forum, so don't think you can't find a niche forum for the products you're promoting.
When you get started at these forums, you should not pitch your products and services. People don't like to be sold to when they are trying to hang out and talk about some topic. They just want to talk.
What you can do when you're in these forums is put a link in your signature. Almost every forum allows you to put a link in your signature. Before putting links in your signature, see if there are any rules about the types of links you can place.
Once you've found an active forum that allows you to have a link in your signature, it's time to be helpful. Whenever you can answer questions and give helpful, non-promotional advice — do it. You'll start to be known as an authority on your topic, and you'll likely find that a few people have clicked your link and maybe you've even made a couple of sales.
Become a Boss at Promotion
It doesn't matter how many affiliate programs you're signed up with. If you don't get good at getting the word out, you're not going to make any money with these programs.
Use the techniques above to get started and continue to build on your skills. As you get started, you'll begin to notice the things that are most effective for you and your niche. The only way you can tell what is going to work for you is to do tests and to analyze your results.
If there's one skill you should focus on, that is the skill of driving traffic. This is especially true when you don't have a website and onsite content to create.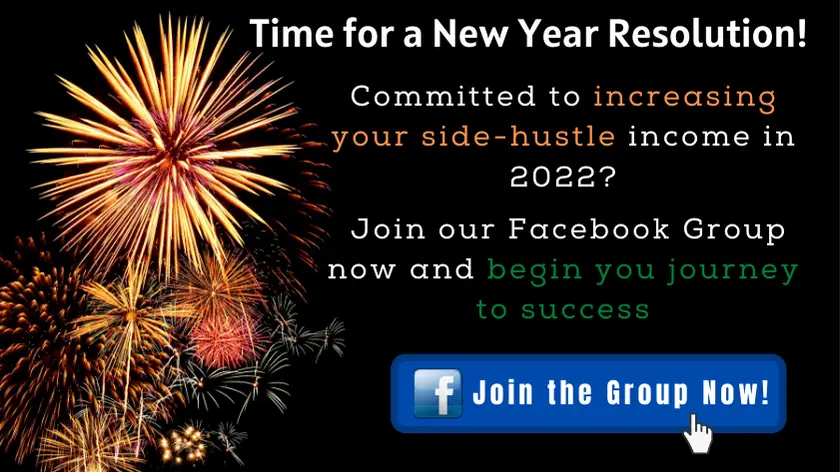 You Can Win With Affiliate Marketing Without a Website
Now that you know more about affiliate marketing without a website, making money online might seem a little more doable. We understand that affiliate marketing and other methods of making money online might seem a little hard to do, but this whole "affiliate marketing without website" thing is attainable… thousands of ordinary people just like you do it every single day.
How can we help you? Contact us today with any questions you have or if you're ready to get started with Affiliate Marketing as a Side Hustle!
Additional Reading: