You've probably heard the phrase, "Content is King" everywhere online when it comes to content marketing, (and this statement is 100% true.) Without content, how are you going to connect with your target audience online?
Writing great content can seem really intimidating at first, but it doesn't have to be. Just like all your other marketing efforts, having a clear plan of action is what you need to create a strong blog post.
If you're just starting your business, or struggling to see any results, follow this 9 step content marketing plan to get your business more online visibility. With enough practice and dedication, creating a piece of content will become second nature.While some of these points below might seem tedious at the beginning, with enough practice and dedication they will become second nature, and you'll be creating piece after piece in no time
1. Strategize the Concept
Content marketing begins with an idea. Most people falsely believe that after you have a content idea, you should go and start writing the post.
This is actually the worst place to start. Before you even consider beginning writing your article, you might want to try and:
Look back at your audience's pains, needs, and interests, and see if your idea address one of these pains. What's the point of writing content if no one will take interest?
Take a few minutes to explore what your competition is offering on the subject. To do this, simply type in your competitor's domain below and see what keywords they're ranking for.
By performing this competitive research, you'll be able to:
See the best short and longtail keywords for your content
See what your audience is currently searching for online
Determine how you can distribute your your content
Ideas on how you can repurpose your content for the future
Decide what type of call-to-action your new content should include
Here's our secret: we use SEMrush's Topic Research tool. Read more about it here!
By taking the time to review these areas, you should start to see how you can generate maximum visibility for your content marketing efforts.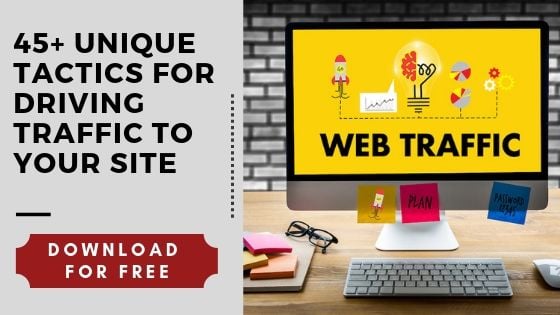 2. Create the Outline 
We all remember having to write essay outlines in high school… While it may not have been your favorite thing to do back then, when it comes to creating content in 2019, making an outline is the key to success.
Take the time to create a simple outline that describes what your content piece will be about and what your key messaging is. The outline should begin with an introduction then go on to discuss 3 to 5 points that support your topic, and end with a conclusion that clearly wraps up your position.
While this might seem like common sense, you'd be surprised at how many writers seem to have forgotten these basic steps.
3. Write the Content
Once you have a strong outline with a clear road map for your piece, you can finally start writing your post. This should be significantly easier because you've taken the time to know the audience that you are writing to and have previously plotted out your position.
Following the outline that you created in step two will prevent you from straying too far off of the path. (It's easy to get lost your flow and words when you're writing out the article.
Make sure when you write, the blog post is created in a fashion that is easily digestible for your audience and encourages the reader to share with their followers, co-workers, or peers.
Bonus: to check your content for readability, check out this free tool called Hemingway Editor. It breaks down how a viewer might read your content. Use the tool to optimize to your preferences.
4. Proofread for Spelling & Grammar
Take the time to proofread your piece. Don't solely rely on the spell check, (sometimes even they get it wrong.) Along with checking grammar and spelling, make sure your article makes sense when it's read from top to bottom. You don't want people bouncing off your site – Google will pick up on this and hurt your organic ranking.
Spell check is wonderful, but there is no substitute for the human eye and brain; double and even triple check your content to make sure it's free from any errors.
5. Create A Strong Headline
The best piece of content in the world will never be seen if it doesn't have a strong headline. It's the very first thing readers see, even before reading your blog post.
Headlines have to be eye-catching and even thought provoking; viewers usually make a decision on whether to your blog within a few seconds. The key thing to remember is including your targeted keyword in the title; this will let Google know your content is about.
---
You can create a strong headline without having to fall into the click-bait trap. Use your own judgment as the ultimate test; if you saw the headline you created appear in your news feed, would you take the time to read it?
Bonus: If you really want a killer headline, the people over at Kopywriting Kourse created this awesome article on headlines that sell. Here's the spark notes version of their headline writing formula:
[End result they want] + [Time period] + [Address the objections]

Example:  [How to make amazing tacos] + [In 10 minutes] + [For under 5 bucks]

[Take this action] + [Specific Time Period] + [End Result]

Example:  [Put this liquid in your fish tank] + [Wait 1 hour] + [And you'll never have to clean it again]
6. Create The Artwork
Digital marketers don't have to be skilled graphic designers, but it is important to be able to create artwork for your blog post. In some instances, this can be make or break for your content.
There are many tools out there to help you with this, from programs like Photoshop, to websites like Canva. Whichever you choose, make sure your end product is appealing.
Aside from including your headline, try to find a graphic or image that represents your content not being too specific. You want to encourage a level or curiosity – if i saw this headline and image, do I want to read more? Over time you will learn what type of artwork appeals to your audience, but until then, consider doing some A/B testing to see what performs best.
7.  Optimize The Content
Now that you have your content and artwork created, don't make the mistake of thinking the heavy lifting is complete. There are still more steps… and that's publishing and distributing your content.
Whether you're using WordPress to publish your content, or a software like Hubspot, there are a few important things you should complete so search engines can effectively crawl your website.
The majority of these steps will focus around the keyword that you picked. With this phrase, be sure to:
Include the keyword in your title
Include the keyword within your blog post approximately every 200 – 300 words.
Include the keyword in your meta description
Include the keyword in your URL / slug
You'll also want to make sure that any images you're including throughout your piece has the keyword set in their alt tag descriptions. Make sure to keep your keyword consistent throughout this process. Lastly, be sure to include a call-to-action.
8. Schedule & Publish the Content
It is finally time to hit that publish button!
Decide whether you want to publish your content immediately or if you're scheduling it to post at a later time.
Schedule your pieces judiciously, considering things like when other content is scheduled, if there's any time-sensitive elements in your content, as well as what time of day tends to be best for new content to be released.
Content publishing should center upon setting yourself up for success.
9. Distribute the Content
Once your content has been published, your focus should shift from content creation to content distribution.
A good rule of thumb here is to spend the same amount of time distributing your content as you have spent creating it.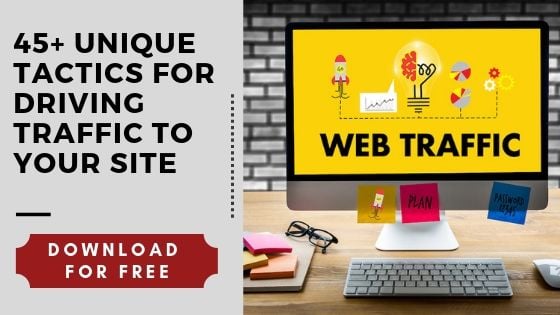 Don't fall victim to the common mistake of posting your content and walking away. Content doesn't get read by mistake. 
Leverage the power of social media, email, and social sharing websites like Triberr. Be purposeful and thorough in your content creation and distribution, and your readers will take notice.
The content creation process leaves many marketers floundering aimlessly, wasting hours of time. By following the simple steps laid out in this article you will be able to create strong content that your readers will love and find value in.