Starting a side hustle, or any business at that, was always considered a daunting experience. The amount of time, manual effort, personnel, and money needed could throw off even the most experienced entrepreneur. That's where online marketing tools come in.
The amount of marketing software that exist today can not only cut the time needed for setting up and running a new online business to a fraction, the automation can also reduce any sort of manual involvement needed on every day tasks like publishing on social media. This means that you'll have more time to focus on the things that will help you generate traffic, leads, and sales, rather than wasting time organizing and worrying about everything on your own.
Our Top Online Marketing Tools
All-Inclusive Marketing Tools
For us, this is one of those online marketing tools that serves as a Swiss Army Knife for us. It perfectly complements almost every other software tool on this list, and can provide very powerful competitive insight.
With SEMrush you'll be able to gather information on:
Your traffic and its sources
The amount and quality of keywords you're ranking for
The number and quality of backlinks you're receiving
How your position has changed throughout time
…and much more!
What makes things even better, is that you can see all of this information for your competitors as well. You can even create customized projects, where you can dissect your competitors' social, organic, and paid tactics, see where they are excelling (or lacking) and learn from their mistakes and success.
This business tool can also massively increase your efficiency by allowing you to see which keywords work best for attracting your audience, and how they're being used by sites that are ranked on page 1 of Google, using a very powerful app called the SEO Content Template.
This is one tool you will definitely want to test out. For a trial and to learn more information on SEMrush, click here.
Related Articles
Plutio is another great tool for new business owners, freelancers, and side hustlers. Primarily a project management tool, Plutio can also double as a personal CRM.
Plutio helps you create, monitor, edit, and complete daily tasks, or larger scale projects, while also allowing you to manage your leads and customers all in one application that can be accessed via both web and mobile.
Another significant bump to your efficiency comes from Plutio's ease of integration. With just one button you can connect current apps and use them through this tool, without needing to jumping between apps and waste valuable time.
Plutio's online marketing tools are easily customizable and are made to adapt to your way of working. Having all you need gathered in one place means that you have immediate access to data that will tell you how your business is currently performing, and what you can do to accelerate your growth.
All their pricing, features, and special offers can be found on their website. If you're interested in giving Plutio a test run, they also offer a free trial.
Promising Review:
"I run a Digital Marketing Agency and use Plutio to keep track of various projects, duties and stages of completion. I can create customer task boards for repeated projects and easily move my jobs from one status to the next and back if needed. All the while, I can track the work at various rates of pay and charge my clients accordingly. This software MAKES me money."

Click here to read more reviews

---
Social Media Marketing Tools
Their logo "Social Media Management Simplified"; describes this business tool well. Agora Pulse is one of the most affordable, comprehensive, and easy to use social management platforms out there. Supporting all major social networks like Facebook, Instagram, Twitter, and LinkedIn, this tool will allow you to easily manage and schedule your social media posts, and more importantly it will help you monitor the performance of all your activities via analytical reports you can download.
In addition to greatly enhancing the efficiency of your daily social strategy, Agora Pulse also offers a variety of apps that can help you build follower engagement, something which is much needed, especially if you're just starting out. For more information on this nifty tool, click here.
Related Articles
Creating, scheduling, and managing your social posts is important, but do you know what else is? Analytics. This is where Rival IQ comes in.
This tool allows you to list all the channels (even those of competitors) you want to track, and then monitors their analytics, allowing you to see how your current posting strategy compares to theirs.
Apart from social channel performance, Rival IQ also allows you to compare keywords currently being used, the volume of mentions, followers (and the evolution of their growth), organic traffic, and website content performance.
This tool can potentially save you dozens of hours per week by automatically scanning your competitors to find their strengths and weaknesses, allowing you to focus more time on grow your side hustle.
To Share This Image on Your Site, Copy the Code Below
Content distribution is as (if not more) important than content creation. You spent hours working on the perfect post, now it's time to make it seen.
Missinglettr is one of those online marketing tools that exists to make your business a bit more efficient, saving you time and effort. It constantly monitors your blog, and once it detects a new piece of content, it will automatically create and send you a social marketing campaign, specifically designed for that particular post. From there you can either approve it, and the tool takes care of the rest, or deny it, making the tool come up with something else to fit your liking.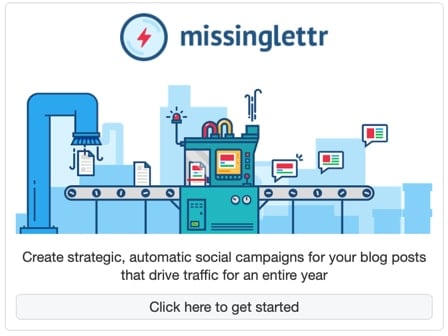 If Facebook is a big part of your business, you probably already know that running multiple Facebook Ads requires a good amount of time; time you could be using to perfect other elements of your business that would bring in more revenue.
This is where Reveal comes in. With this business tool you'll be able to automate your entire process which just a few easy button clicks. More specifically you will be able to manage your Facebook ad campaigns by using set, start, and pause features; and increase or decrease bidding and allocated budget. You can even build custom "And/Or" rules, create nested conditions, and compare metrics of each campaign or dates to see what the ultimate path to follow is.
Bonus: Reveal can also be used with Instagram Ads
If your primary social media strategy revolves around Facebook and Instagram, then look no further than Facebook Business Manager. This business tool allows you to manage your entire Instagram and Facebook presence including all of your ads, product catalogs, pixels, pages, users, and content from one simple to use platform.
Moreover, you can manage more than one account when using this tool, which means that you no longer have to log out of an account and into another if you want to work on multiple profiles at the same times. Finally, this business tool provides actionable insight and reporting on every connected account, so you can constantly monitor the performance of your ads, posts, and overall health of each profile you are currently working on.
---
Website Related Marketing Tools
Bluehost is among the most affordable hosting platforms available online. It is easy to use, and offers a plethora of plans that will suit your every need as an up-and-coming side hustler. Combined with WordPress, the two online marketing tools are a must pick if you're planning on setting up a new site fast and easy.
If you have some insecurities with hosting, Bluehost also has you covered with 24/7 customer support. Here you can ask questions regarding customization and troubleshooting, and ensure everything is running smoothly.
To find more info on Bluehost click here, and remember if you change your mind, or have any doubts, all their hosting plans come with a 30 day money back guarantee.
In today's day and age having a website, or at least a blog to act as the main hub for your side business, is a must. Among the plethora of web hosting tools that exist out there, WordPress is the tool that best combines ease of setting up and using, with potential for future, scalable growth.
WordPress also provides a free, simple to use Content Management System (CMS)  which will allow you to create, edit, and personalize the various forms of copy you wish to add to your site. You'll be started off with free default Theme templates, these are ideal for getting to know the platform and setting everything up. As you grow however, and desire greater creative control and advanced features, you'll eventually want to add more complex themes and plugins to your arsenal.
Although this may not be one of those online marketing tools you're used to, trying to find virtual assistants or additional business help is hard. Hiring a talented freelancer might just be what you need to get things up and running a bit faster.
By outsourcing business tasks that may not be your forte, you can focus more on your strengths, and make your initial jump much easier and quicker.  In Upwork, you can find freelancers offering graphic design, copywriting, SEO, marketing services, and more.
Asking for a bit of help in the beginning if your budget allows it can go a really long way.
If you were looking for an eCommerce platform to sell your products to your visitors fast and easy look no further than Selz. This tool integrates easily with sites created via WordPress, and allows you to can create your own online store. You can even add customized CTA and buy buttons to your site, blog, and social channels. Finally, Selz has a powerful backend that will allow you to easily manage orders and process payments, all in from one place. To test Selz out, click here to sign up for a free account.
---
Email Marketing Tools
Drip is a powerful email marketing platform used by, bloggers, marketers, and side hustlers. If all you're looking for is a business tool that is quick and easy to use, Drip has got you covered, as it is one of the most beginner friendly email marketing services out there. To make matters even better, if you decided to create a website using WordPress, Drip can be integrated directly, making it easy to add forms to your site and boost your lead-gen potential.
Drip might be beginner friendly, but that does not mean that it lacks more sophisticated features. This tool comes packed with intelligent marketing automation apps such as grouping, (smart email segmenting capabilities, organized list building and grouping, and a plethora of features that allow you to pin point specific audiences in your list.)
If you're just starting off and have a list below 100 subscribers, you can use Drip for free, however, once you exceed that number you'll have to buy one of their plans. For more information on Drip, click here.
GetResponse is another extremely easy to use business tool which makes email marketing as simple as possible for absolute beginners and side hustlers.
This email tool is excellent at saving valuable time. Using a simple drag-and-drop feature, it allows you to quickly create personalized emails and campaigns, and offers a simple, but very effective way you can segment your lists, and send customized content to specific groups.
If you want to give GetResponse a try, the tool offers a 30 day free trial. Also prices for accounts start at $15/month, which puts this email tool at the more affordable side of the spectrum.
---
Search Engine Optimization (SEO) Tools
Backlinks are extremely important, especially if you are trying to build some brand recognition early on. If you're relatively new to the world of link building and SEO, signing up for a free Ahrefs account is a good idea as a fresh side hustler. This business tool will help you keep track of your site's ranking metrics including how many backlinks are pointing to your website, and where they link to. You can also use Ahrefs to scope out what backlinks are being generated by competitors or sites you admire, and see if there is any opportunity for you to get a link from those referrers.
Backlinks are extremely important and should not be overlooked. Not only will they help you authority, but they can also boost your rankings on Google. While yes, it might be tough to start generating quality backlinks, online marketing tools such as Ahrefs are a perfect starting point. Check out more of Ahrefs here.
Backlinks are essential if you want to increase awareness to your site. They build your brand's authority, increase your exposure, and can ultimately get you better SERP rankings and leads. Having said that, not all backlinks are equal, while there are some that can be beneficial, there are others from not so reputable sites, that might even cause your rankings harm.
This is where Linkody comes in. This business tool is all about monitoring and managing the links referring to your site or blog. More specifically, Linkody monitors all referring links on a 24/7 basis. This creates a simple to use, but extremely powerful link profile that uses a plethora of metrics (Top Anchor Phrases and Terms, Moz metric distribution, and spam score distribution) to gauge performance.
This brings us to our next point. Linkody can pinpoint low-quality and spam links that could potentially harm your website's ranking. If any such links are found, you can simply disavow the link itself, or the entire website by simply clicking 2 buttons.
Finally, this business tool also allows you to monitor what kind of backlinks your competitors are currently receiving. Where are they getting links from? Are they quality backlinks? Are there opportunities for you to receive backlinks from the same domain?
Linkody might look simple at first glance but it truly is among the best backlink management tools in the market. If you want to take the tool for a spin, you can get your free trial here.
You can find out more about Linkody? Click here to learn more!
---
Content Marketing Tools
16. Shutterstock
If you have no photos of your own, and don't want to run the risk of copyright claims by ripping images from Google, then shutterstock is the tool for you. This online tool provides more than 217 million royalty free images, stock footage clips, vectors, illustrations, and music. We often refer to shutterstock when we don't have an image of our own to match our content, and there hasn't been a time where we did not find what we were looking for.
Shutterstock also has an editor, where you can customize existing images, and even create personalized posts for social media, ads, and more.
In our opinion, Buzzsumo is among the best content research online marketing tools out there. There are a few main areas in which this online tool excels.
First, it can help you find what topics are currently trending, or what topics are popular among your audience. This can significantly reduce the time needed for research and brainstorming.
Next, it can help you plan what day to publish your post, and even which social media platform would generate the most engagement.
Finally, this tool is ideal for finding influencers within your industry eliminating the need for copious manual research.
At first glance, Buzzsumo might seem simplistic, but it can offer tremendous value and efficiency to your daily schedule. To find out more, check out Buzzsumo here.
Related Articles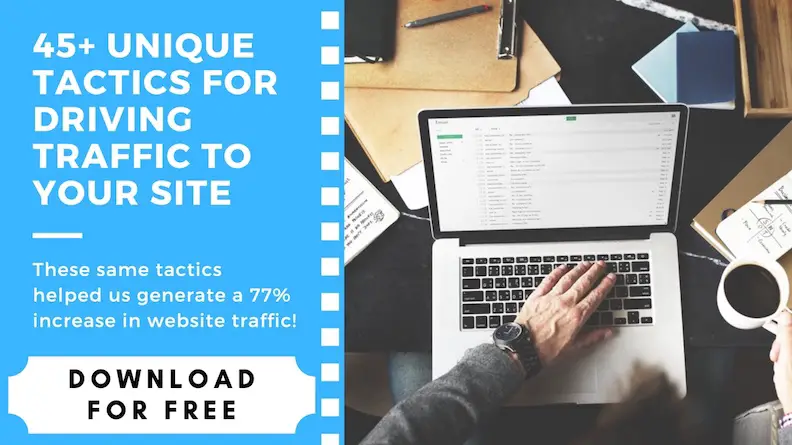 Bucket is one of those online marketing tools we fell in love with instantly. It makes creating all types of surveys extremely easy, introducing a simple drag and drop feature which allows you to customize the look and feel of your survey in any way you like. The tool allows from the simplest linear form of surveys, to complex branching logic that will 'bucket' participants into different outcome pages based on the answers they provide or even a score.
While this might sound complicated, Bucket also provides pre-made themes that have the type of survey you want already built out. All you have to do is edit the questions and the appearance.  This is an ideal tool if you want to create a high quality questionnaire in just a few minutes. To check out more of Bucket.io click here.
Copyscape is a great online plagiarism checker, but if used correctly it can be an extremely useful online marketing tool that can contribute to your company's efficiency and effectiveness. Here is what we mean by that…
One great example is minimizing the risk of having duplicate content, which can hurt SEO and Google rankings. If you trying to repurpose some of your old content to build something new, instead of manually trying to find similarities and correct everything, simply run the new piece through Copyscape, and you will automatically be told what sentences share similarities, and what needs to be changed. The same thing can be done if you wish to add some info from a really good article you found, but don't want to seem like you are copying the original post.
This tool can also be used to see if you are being copied by competitors. Simply run your content through the tool and see if it shows up on anyone else's site.
Beacon.by is an excellent business tool that allows you to easily create professional looking lead magnets in less than 10 minutes. The best part? You don't even need to have any design experience to do so.
Beacon.by allows you to convert your content pieces into stylish ebooks automatically, which you could then use in your lead generation campaign. The tool allows you to use a plethora of themes and templates which will allow you to customize and personalize your offer exactly the way you like it. All you have to do is edit the settings on the left editorial panel.
While you can create all sorts of offers, such as checklists, how-to's, etc. Beacon.by excels in creating ebooks. Here, just add the articles you want to include, and through the tool you can add cover pages, summary pages, author bio pages, add new headers, new colors, images, and everything else needed to create a fully customized and professional offer.
If you are not proficient in graphic design, but currently lack the budget (and time) to find and hire an expert then look no further. Canva is an excellent free online tool that allows you to create all sorts of great looking graphics easily. 
More specifically you can create headers and banners for your social channels and blog, infographics, cards, customize images, ebook cover-pages, and much more. While you are provided with photos and themes for your graphics, you can also upload your own. Everything is extremely easy to use, and require simple drag and drop elements to create something that truly looks professional.
Your only limitation is your own imagination.
Lumen5 is a great free tool that can instantly turn your blog posts into videos. How is that even possible? Simple! You upload a piece of written content into the tool, and it then breaks it down into pieces, using words, sentences, or paragraphs, which are then added to a reel that looks like a PowerPoint Presentation. It then recommends a background image, usually related to one of the keywords in the text being bulled, for each of the "slides." If you don't like the current recommendation, no worries, there are hundreds of stock photos to choose from. If you are still not satisfied, you can always upload your own images, or images you found from other stock sites; just be weary of the dimensions and you should be fine.
Lumen5 also provides some great stock music files, you can play in the background to give your video some sound. This tool is great for repurposing your work, literally taking one piece of content into two with minimal effort.
Ever needed to take a screenshot of a chart, graph, image, or text, which you then wanted to add some context to with annotations only to find yourself being limited by the options of your current "snipping" tool? Sure you can always save the image and open it in another program and make edits there, but why do that if you can save time and effort with Skitch?
Skitch is a tool brought to you by the creators of Evernote which allows you to annotate screenshots and even PDFs in a quick and easy manner. More specifically you can add arrows, text, and other markups with just a few clicks. This tool makes adding context rich images to your blog posts easier than ever.
If you are an Apple user and are thinking about creating "hot-to" or other screen capturing videos, then look no further than Screenflow. This business tool is especially useful if you want users to follow along with your presentation or if you want to show them how a certain program works (making an Excel tutorial for example.) It can also be used to record the screen of your phone or tablet.
The captured video can then be used to add text, transitions, and sound to create a professional final product with little to no effort at all.
---
Planning Tools
We use Evernote for team collaboration, prioritization and as an integral part of our content planning.
Initially, Evernote may just seem like an ordinary note taking tool, but it actually serves a much greater purpose. When used properly online marketing tools can significantly boost your business efficiency, and this app is no different. It gives you the ability to plan and prioritize daily tasks. If you have a team, members can create and keep track of a "to-do" list including important, upcoming tasks specifically assigned to them.
Evernote allows real time editing, collaboration and connected members will have the ability to stay up to date with each other's ideas, findings, insights, and assigned tasks.
While side hustles are often seen as solo endeavors, its not uncommon to have some help, especially when it comes to managing multiple social media profiles. This is where Planable comes in.
This is another great tool for planning, collaborating, managing, and growing your brand online. It enables you to discuss ideas with the rest of your team, share and get feedback, plan out your social strategy, assign tasks, and schedule your social posts, all from a single location.
While this sounds eerily familiar with other social management tools, there is something very distinct that sets it apart; and that's its presentation.
Planable uses a mock social page (be it Facebook, Twitter, LinkedIn, Instagram etc.) so you can see how a live version would look like.
This gives you the opportunity to step back and rethink or edit your post, and it can also give your team the ability to provide feedback to whoever is posting. They can do this by adding comments to the side, recommend changes, etc. just as if you had a screenshot or printed version in a meeting.
If you are interested in finding more information on Planable, check out their 14 day free trial, and see if the tool is right for you!
Promising Reviews:
"As a PR professional, I manage social media accounts for multiple clients, each with a presence in multiple social media channels. Planable makes it easy to manage work spaces and collaborators for my full client roster."

"On top of that, Planable's real-time customer support, powered by Intercom, has been truly excellent. My questions are always answered quickly, and I feel like my feature requests and feedback are actually heard by the people that matter instead of lost in a vacuum, as happens with so many other companies."


"Planable adds new features all the time, so the experience just keeps getting better and better. I fully trust that the value this product brings to my team will continue to grow."


Click here for more review
Sometimes the easiest way to brainstorm, explain, or monitor something is to see it graphically represented. Lucidchart is a business tool that allows you to build visual process diagrams. These could be used for mapping out a marketing plan, an email sequence, customer journeys, or even simple company processes.
This tool requires no installation, everything is browser based and stored online, so you'll never have to deal with the hassle of losing or corrupting a file. Finally, the entire process utilizes a simple drag-and-drop feature to make even the most intricate charts extremely simple to create.
Teamwork is an extremely competent, online project management tool. This business tool will enable you (and your team, if you have one) to work on a plethora of projects all from one place, eliminating the need for multiple online marketing tools, calendars, and notes being passed around.
When creating a project you have access to all the necessary tools for proper project management. For instance, you can set timelines to keep you and your team on track, you can set specific tasks and assignment for each team member, along with the timeframe needed for each. You can also use the file repository and notebook features so everyone related to the project is exactly on the same page. You can even leave comments for each task, file, and note for your team to see, and if you need something more immediate there is even a chat function for each of coordination.
Everything can be managed from one location. You will be able to monitor and manage what your whole team is working on as all information is centrally gathered, organized, and based on one common calendar used to synchronize all members.
Buffer is one of those social media online marketing tools that lets you do it all. It allows you to schedule your posts across Facebook, Instagram, Linkedin, Pinterest, and Twitter all from one convenient place. This can help you save several hours per month, hours you can be spending growing you business instead of worrying about creating a posting schedule.
Buffer not only allows you to schedule posts, but it also allows you to monitor and review analytics. You can compare with previous months, and even export your results for later data compiling or sharing with your team/partners/clients.
You can even invite your team to collaborate on creating, planning, and publishing social posts and content.
If you're anything like me, you probably have a plethora of important files scattered across multiple devices you use for work. Important analytical Excel sheets might be stored on your office computer, while the blog post and video edits you've been working on for a week are at your home computer. While you can carry a flash drive everywhere with you, it can sometimes be forgotten, files might get corrupted, and in the worst case, it might even be lost. That's where Dropbox comes in.
This tool will allow you to store important files in one central location so you can access them at any point from any device, as long as you have an internet connection.  Files stored on Dropbox can also be shared with coworkers and partners either indefinitely, or with an expiring link for a limited time. You can also make use of the desktop app, which acts as a normal file on your PC, all the while uploading and updating the files you are working on.
Dropbox can be used for free, but with less than $10/month you can get a pretty significant 1,000GB of data. This is highly recommended if you have multiple multimedia files that tend to take up a lot of space.
Time is one of those things we always need more of. Especially when it comes to business, think about how many hours you've spent managing trivial things; time that could be spent elsewhere. This is where Autopilot comes in. Autopilot is a business tool that (you guessed it!) helps automate various of your day-to-day business and marketing activities.
More specifically, you can:
Segment your acquired leads and customers by specified characteristics
Design and build a customer journey from scratch with an easy to use drag and drop system
Brainstorm, annotate, and collaborate with your entire team through one tool
Send highly personalized emails, texts, newsletters, etc.
Integrate with numerous other apps such as Facebook ads to facilitate your marketing efforts along the way.
Customers are put off by generic marketing as much as you do. With Autopilot you can easily create highly customized journeys that will help increase customer engagement and brand experience, all the while you spent time on growing your business.
---
Marketing Analytics Tool
If there was ever an all inclusive monitoring and analytics tool, this is it. Google Analytics is among the most versatile and customizable online marketing tools available to you, and more importantly it's free. This means it saves you time (by allowing you to see all analytical information on one page) and money, making it ideal for a side hustle business owner, such as yourself.
This business tool provides information on how visitors find your site by source, page, time frame, device, and more. It allows you to see how your audience uses your website/blog, which pages get the most attention, and where they spend most of their time while browsing through your content. This is extremely valuable, as you will be able to understand what type of content drives traffic, if you're getting the right traffic to the right pages, and if your pages need to be further optimized to achieve your objectives.
With Google Analytics you can also get insight on visitor segmentation. This means that, you will be able to determine if your current actions are attracting new visitors, if you are getting returning visitors, and where your audience is coming from (geographic location, referrals, etc).
Finally, this tool will help you track conversions and sales across existing ads, determine the performance of each individual page or blog post, measure the success of ongoing social media programs, and ultimately help you create better optimized and more accurately targeted content to generate potential leads.
---
Work less, sell more. These are four words every entrepreneur wants to hear, and they can become reality with Salesflare, it is their motto after all. With this business tool you can fully automate your sales process, giving you more time to focus on the more important parts of growing your business. More specifically, will be able to:
Connect Salesflare to your phone and calendar to log calls and meetings. This will save considerable time on reporting.
Automatically organize the documents (and other files) you and your team exchange with customers. Once again saving you hours on organizing.
Gather all relevant customer information just from their emails, email signatures, social profiles, and more. Everything automatically appears in your address book.
Get all your opportunities in one smart overview and know which one requires your attention today.
Finally Salesflare integrates with all the other online marketing tools you are likely currently using making it a one stop shop for all your daily monitoring. This is truly a great tool
In one of our previous articles we when over how you can provide context to data using online marketing tools. In that post one of the key tools we used to get a better understanding of data was Lucky Orange. For those of you who have not read that article; what is Lucky Orange?
Lucky Orange is quite an interesting business tool that shows you how visitors are interacting with and behaving on your site. This can be done either via recordings of individual sessions, heat maps that signify where each user clicked the most, or if you happen to be logged in at the time, live. In other words, it helps you see how your audience is interacting with your site, through their eyes.
More specifically this business tool can be used to:
Record each session and see how each visitor interacted with your page (through their screen)
See which parts of your page visitors are clicking and interacting with the most via heat maps
Analyze your landing pages for website engagement to help increase conversions
Track your visitor's mouse movements on your page
See how long it took them to fill out your forms
See if every element of your page is working as expected
With that in mind, Lucky Orange can act as a very powerful supplement to other analytical tools such as Google Analytics.
---
And there you have it! 30 online marketing tools to help you cut down on time and accelerate your side hustle growth. The list does not end here; there are still a myriad of tools we have yet to cover, and we will be adding a few each week so stay tuned.
If you have any recommendations for tools that you've been using, have heard of, or just want to learn more about, be sure to leave their name in the comments below. We'll do our research and update the list with your recommendations.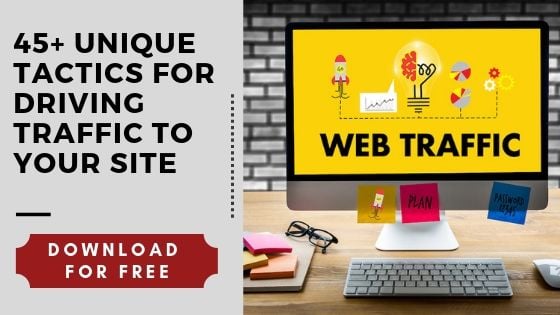 ---
Recommended Reading: