We're happy to present the next chapter in our Expert Interview series. If you want to check out our previous post, you can do so here. This week, we present expert Jack Paxton of Vyper.io, a platform that has helped users generate thousands a plethora of results ranging from leads, traffics, and more!

Generating leads is a struggle many businesses (of all sizes) can relate to. One week they're up, the next week they're down. Or maybe you're excited for a massive product launch, only to find your large number of leads are not of high quality. Luckily for us, Jack shares his secret on using online contests to generate targeted results.
1. Tell Us A Little About Yourself
"I started working in digital marketing agencies doing paid acquisition (Facebook ads etc) then progressed into overall acquisition and spotted a huge opportunity for a real growth hacking tool (my job was to acquire new customers and leads as cheap as possible). I tested out the concepts with some agency clients, then made the jump to starting VYPER with a buddy of mine once we saw the results."
2. Why Should I Consider Using Contests To Drive My Campaign Strategy?
There are many reasons but the main one is acquiring cheaper traffic, customers, and leads. It's simple math, the lower the CPA, the higher the profit margin. Contests have been the lowest lead CPA I have ever found, once you also start to factor in all the other actions you can make people take, it is a no brainer. You do need to get creative though!
3. What Are Some Key Elements That Are Required To Effectively Run Contests? (Awareness, Prize, Tools, Etc.)
"Offering a prize that gets your target customer excited. Ideally you want them to want it so bad they are willing to share it with everyone they know. That is why the gamified leaderboard contest works so well, you not only make them want to win but they also start competing against each other for the top spot. 

On top of that you need to make the contest page clear and easy to digest so people know what they can win. I would also suggest having multiple prizes to engage everyone in the contest. For example offering a grand prize for 1st, 2nd & 3rd, then also including a random winner and then a points based prize (collect 300 points to get this prize (each friend referred is 100 points)). This makes sure that everyone can benefit from entering your contest. Engagement is key!"


4. If I Were Starting A Contest Today, What Are Some Initial Steps You Would Advise Me To Take?
"It is always good to start with your warmest audience then branch out from there. The hard work is in the first few days, getting your initial 100 entrants then the contest viral factor takes over as people start referring others. A few steps to start with:

Send an email to your current list (they will know similar people to your target audience)
Publish the contest on your social channels every 2-3 days while contest is running 
Submit your contest to contest directories
Partner with an influencer who then shares it
Partner with another brand and get them to share with their list and social channels
Reach out to group admins to share 
Find niche forums to post in
If you want super targeted entrants Facebook, Twitter, Pinterest and Google ads will work
5. What Type Of Contests Work Best? What Kind Of Results Can You Expect?
"There are a huge number of ways to leverage contests; mainly sweepstakes, social engagement and leaderboard contests work the best. (Here is a list with more contests types.)
The results will vary of course but in our case studies we have seen contests collect up to 120k emails but I would say our average user collects between 1.5-2.5k emails per contest. 
Conversion rates of entrants will vary but I would say a good benchmark is 15-25% of contest visitors signing up. The amount of traffic will vary depending on the contest but most people see a pretty big spike in traffic while their contest is running."
6. Can You Share Some Insight On How Someone Might Effectively Leverage Twitter With A Contest?
"One of the main sharing options is tweet your referral link. We then let users customize that tweet so make sure in your suggest tweet that you include your brand as well as a common hashtag e.g. #giveaways. #yourniche or #prouctname to boost exposure from those tweets. 
You can also get away with tweeting 1-2 times a day on Twitter due to the volume of content people feeds. Using images and gifs also get higher CTR's."
7. On the topic of going viral, what tips or tactics can you share to help stimulate this? 
"Using custom entries in your campaign to really leverage platforms. For example a few that we have seen work really well are:
Rewarding points for liking, sharing and comment on a Facebook post
Rewarding points for upvoting a reddit submission 
Rewarding points for retweeting a tweet
Rewarding points for sharing a blog post
Rewarding points for a review or feedback (e.g. on a Facebook page)
Also building relationships with people with large lists, if you get them to share to their list with their referral link they can refer 2-3% of their list to your contest. This is another reason to have multiple prize winners so they people with lists don't takeover your contest and make no one else want to enter."
8. How Can Contests Help Generate Insight On Your Target Audience? 
"Something that so many companies undervalue is feedback and surveying. Using a custom entry in your contest to reward someone for filling out a quick survey is priceless. You can then use that information to improve you product, website, content, value offer etc. 
You can also collect information that will help you understand your target market (age, location, interests, influencers, gender, living situation, spending habits etc). All of this is gold when you carry it over to your Facebook marketing and really hone in on your target market to minimize spend wastage."
9. Can We Talk About The Prize For A Moment? What Are Some Tips You Can Share With Optimizing That Element? 
"We see the best prizes being niche specific, for example a camera company parting up with a travel company and offering a drone + travel backpack. Or in the gaming niche offer game credits or pre-release copies of games. 
The bottom line is the more specific your prize, the more aligned your entrants will be. This may reduce your result quantity but once you put those people into an email drip they will have a much higher conversion rate. 
Having said that, larger companies have also seen huge results from offering gift cards and more general prizes. It just depends if you are using a contest to increase volume or you really want to hone in on the passionate potential customers. Just remember that when you setup your contest, ask 3-5 people in your niche "how much would you want to win this? What would you do for it?" This will help gauge how good your prize is. 
Another option is to simply make a Facebook poll and suggest 3-5 prizes you could giveaway then let your current audience decide which one they want most."
10. If A Business Doesn't Have A Large Online Following, Can They Still Effectively Pursue The Use Of Contests? If So, What Would They Need To Focus On?
"Yes, this is a great way to start a list. If you need to partner with a complimenting brand, do it. But you can also do this yourself, even if you have to purchase the prize yourself to then give away. It will be much cheaper than using paid media and much more time efficient than content marketing. 
My top recommendation here is to just really spend some time connecting with Facebook group admins, community leaders and industry influencers to get them to share with their audience if you do not have your own. Here is an example of a beta test we did."
Thank you so much for your time!  Your insight has been invaluable.  If someone wants to learn more about you and leveraging your tool, how might they go about contacting you?
The best way is to head over to https://vyper.io and take a look around. There is also a live chat that we are super active on that can answer any questions you have. If you are a more social person, here is a link to our Facebook group.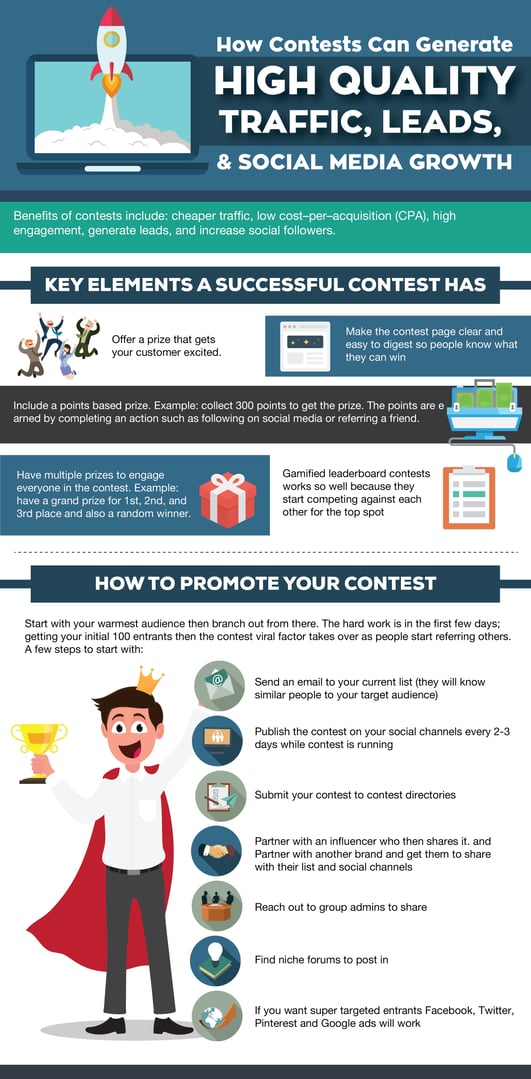 ---